Vidui for Women Approved by Rav Shternbuch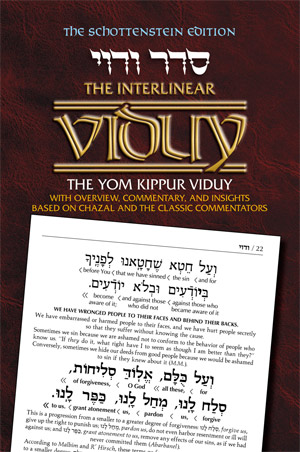 When saying Vidui, there is a special merit to be as detailed as possible (see, for example, Rambam, Teshuva 1:1). It follows that there is a proliferation of popular Seforim that are purchased such as Pathway to Prayer that help enhance ones personal Shemonie Esrei—let alone Vidui! In our contemporary times, Rav Moshe Shternbuch shlit"a rewrote the Vidui in a simplified and "immediately accessible" form that will help us relate, and by extension, enhance our Vidui experience. Nonetheless, the verbiage of the Vidui remains male-centric (transgressions with women, wasting time when studying Torah etc.). As such, for years I have had seminary students ask me if there was anything that they could use to enhance their Vidui and make it just a bit more personal. They were looking for a text that would meaningfully speak to them.
Enter the following text entitled: Vidui for Women!
I'm pleased to share the following PDF that I received from Rabbi Menachem Nissel, author of Rigshei Lev. With the consent and guidance of Rav Shternbuch, he painstakingly wrote this Vidui for Women pamphlet. He has designed it so that it can be printed on two sides of one A4 paper. It should then be folded along the columns concertina style for easy use.
Gmar Chasima Tova!
Comments