Archive for February, 2009
Who doesn't wish that they can jump into a time mission and fast forward into the future to see what life has in store?
This short essay found in the clip below, is rather impressive in that it was produced by someone who is only 20 years old. This video was created for the AARP U@50 Video Contest and placed second. It is based on the Argentinian Political Advertisement, "The Truth."
Much thanks to Nechy for bringing this clip to my attention.
In continuation of this post, it has just come to my attention thanks to the Lookstein Institute's Bookjed Email the release of From Krakow to Krypton: Jews and Comic Books, by Arie Kaplan with a Foreword by Harvey Pekar and JT Waldman.
Below is an excerpt of the description the email provided:
Since their creation in the 1930′s, comic books have become a part of our nation's vocabulary, forever changing the way Americans think about stories, pictures, and what makes a hero. Jews have been at the
forefront of this medium from the beginning: they created the first comic book, the first graphic novel, the first comic book convention, the first comic book specialty store, and they helped create the underground comics (or "Comix") movement of the late '60s and early '70s. Many of the creators of the most famous comic books, such as Superman, Spiderman, X-Men, and Batman, as well as the founders of MAD Magazine, were Jewish.
In From Krakow to Krypton industry insider Arie Kaplan uncovers the Jewish subtexts of these popular stories and showcases the unique contributions Jews have made to this American art form. From Krakow to
Krypton features original interviews with legendary figures such as Will Eisner, Stan Lee, Jack Kirby, Al Jaffee, Neil Gaiman, Jerry Robinson, and Art Spiegelman, giving fans an inside look at the story behind their favorite stories.
As a child we had a next door neighbor who was not a religious Jew.
In fact, he was not even Jewish!
That said, Bob (yes that was his real name!) was a courteous middle aged man, who loved Venice Beach and was a true friend to our family (and to all Jews for that matter). Indeed, on several occasions he served as our Shabbos Goy, and took a real interest in understanding Jewish Law and Practice. Most of all, he was really cool to us kids because he worked in Hollywood…!
Anyways, while the last time I've seen Bob was several years ago, reading this post "from the other side" reminded me of the kindness of Bob and the lasting impact that I'm sure we've had on each other.
Thanks to Rafi for the link!
In preparation for my Contemporary Halacha class, I stumbled across this new technology that will make the security lines at airports (allegedly) quicker. The new technology will use electromagnetic waves to create pictures of energy reflected off people. That said, while they blur passengers' faces, the metallic-looking images still clearly reveal outlines of private body parts!
As such, the question at hand is does this pose a halachic issue for religious Jewish men and women in terms of tzniut?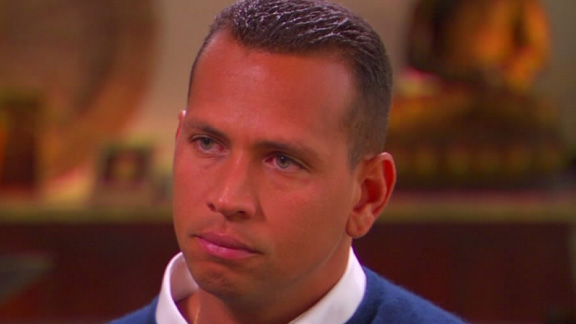 Anti-semitic groups the world over have relished in the fact that Bernard Lawrence "Bernie" Madoff is of Jewish descent (see here for instance). Certainly his scheme that appears to have cost 50 billion dollars is no Kiddush Hashem!
On the contrary it has caused a great Chillul Hashem.
Indeed, when the actions of another Jew, Jack Abramoff came to light, there was much conversation about his wearing of a black hat. Indeed, Rabbi Yitzchak Adlerstein writes:
If you ask me, they all got it wrong. He did not wear the hat to look more pious.
Decades ago, the head of a large group within American Orthodoxy faced extremely serious charges of nursing home impropriety. Although he did not identify with the haredi world, this figure turned to America's greatest halachic expert, Rav Moshe Feinstein zt"l for guidance. He asked Rav Moshe how he should appear in court, with scores of television cameras trained on him. Should he keep his yarmulke on, or remove it? Rav Moshe advised the latter, to prevent or diminish the chilul Hashem (desecration of G-d's Name) that would result from millions of people associating his bekippahed (I just made up the word) head with the scope of his crimes. He did not follow the advice.
I suspect that Jack Abramoff attempted much the same. He did not want to remove the yarmulke that he usually wore, expecially at an emotionally trying time. On the other hand, he did not want to make a bad thing even worse by further tarnishing the image of Orthodox Jews. The hat was meant to hide the yarmulke.
Like most attempts at pushing a chilul Hashem genie back in the bottle, Abramoff's attempt did not work. The media are buzzing with talk of Abramoff's Orthodoxy. The damage cannot be undone. Too many people have a real need to reject G-d and religion, and pounce on every excuse they are afforded. Perhaps this is part of the reason that the Gemara (Yoma 86A) considers chilul Hashem the most severe of all transgressions.
As far as looking for high profile Jews who look to make a Kiddush Hashem, one needs to look no further than at Ben Brafman. A well respected criminal lawyer in the state of New York, he is currently serving as the lawyer to embattled New York Giants wide-receiver, Plexico Buress. As noted in both the OU's Jewish Action as well as more recently in Mishpacha Magazine, Mr. Brafman found himself in a scenario in which Shabbat was rapidly approaching, and yet he faced an onslaught of reporters waiting to discuss an important verdict. To that end, he was very conscious of the fact that every word he said would be quoted all over the world. Most importantly however, was that it was already very late in the day and on the cusp of Shabbat. Accordingly, he simply gave a very short statement to the media, and concluded by saying "Shabbat is coming!" and then jumped into a waiting car and sped away. Those three words splashed across television sets throughout the country were certainly a Kiddush Hashem and elevated the status of many other Orthodox Jews who make a mad dash to leave their place of work due to the coming of Shabbat on a weekly basis.
And yet, while Alex Rodriguez or A-Rod has no Jewish blood in him, he has of late begun an apparent affiliation with The Kabbalah Center (a cult that leans upon some Kabbalistic teachings and brings their ideas to the masses). Nonetheless, while The Kabbalah Center has absolutely nothing to do with mainstream Judaism, people still seem to attribute it to Judaism nonetheless.
And so,  if you haven't been hiding in a cave, you know that arguably the best player in all of Major League Baseball is is Alex Rodriguez. Likewise, you would have also heard by now that he was taking steroids from 2001-2003. Accordingly, he has "stepped up to the plate" and done what other greats such as Mark McGwire, Barry Bonds, etc. did not do.
He has admitted his mistake.
And while there are certainly journalists who are looking for holes in his story, I find it interesting (and certainly has many other members of the media see here for example) that Alex has made it a point to wear his red string throughout all of the media sessions of this ordeal.
Let's not kid ourselves he knows what he's doing!
He has hired a professional consulting firm to help with "damage control" ever since this story broke. His wardrobe, to the bottle of water he had next to him when he reported to spring training, to the ever present red string have been analyzed, scrutinized and reported.
And before you think no one noticed a small little string….google "alex rodriguez red string" and tell me how many stories note what was on his wrist!
All in all, it certainly doesn't invoke a Kiddush Hashem, and will be viewed by many as another "strike" against the Jews. At the end of the day, I wish that Alex would end his infatuation with this "religion" and do his part to keep anything that might appear even remotely Jewish out of his spotlight.
As many of my faithful readers know, we live in the Jerusalem neighborhood of Ramat Eshkol. Indeed, while we have not lived in this area for several decades like some of the original Anglo-Saxon Olim who established the Beit Yaakov Synagogue founded by the late Rabbi Dolgin, we still have seen it change, and drastically at that.
Case in point:
I remember when there weren't any Sukkah Porches on the buildings.
I remember when the only Mehadrin restaurant on Paran was Nina's.
I remember when there weren't yeshivas and minyanim on Ramat HaGolan!
Anyways, the list can continue, but on to the song below which is a funny spoof on how Ramat Eshkol is nowadays…
And so, out of all the months to share some humor, there isn't a better one then the month of Adar!
Our Talmudic Sages of blessed memory relate that that when we enter the Jewish month of Adar we increase our happiness!
And so, as we have officially entered this time period, I thought what better month to explore some of the comedic sides of Judaism available online and in print that particularly celebrate the use of comics or cartoons.
The first stop on our tour would be to the website of Blitz and Kling. Created by a person whom I'm still glad to call a friend to this day, Yirme Bernstein, these comic strips were developed several years ago. While Mr. Bernstein now spends most of his time working for the one and only Walt Disney Studious…the comic strips are still very much worth a look.
Next, let's peruse onto to the relatively new site titled: TorahVision. The Founder and Executive Director of this site is none other then Rabbi Daniel Steinberg of the Jewish Study Network in Palo Alto, CA. Prior to working in the Rabbinate, he served as an intern for Saturday Night Live and spent two years performing stand-up comedy in New York and San Francisco clubs. Today, TorahVision allows him to fuse together his two talents!
On another note, how can I not mention the latest invention of CartoonBarry….I won't tell you what it is, but you've got to click on over here and check it out for your self!
Oh and before I forget, for all you comic book fans out there you've gotta check out the Comic Book Rabbi. In fact, he just recently released his latest book entitled, Shtick Shift: Jewish Humor in the 21st Century.
Have a Happy Adar!
Some children grow up memorizing tunes from Barney, SpongeBob, and so on and so forth. Others memorize the tunes of Professor Green and The Simcha Machine (a personal favorite because we share last names!) and The Amazing Torah Bike (which frankly I still think brings to life the story of the Exodus).
That said, in my formative years, I never heard of the great Blues musician (and oft-pardoned convict) Huddie Ledbetter, popularly known as  "Lead Belly," nor did I think I knew any of his tunes.
I was wrong.
Ever since I can remember, my favorite holiday growing up was Purim. The festive atmosphere, the exchange of treats and gifts, topped off by the final mitzvah of the day, the Purim Seudah, is what makes this a day that every child continues to mark off on his or her mental calendar and looks forward to each year.
While I have spent Purim in many locations throughout the world, and while the people and the atmosphere may differ from year to year, the songs never seem to change. To that end, year after year I must sing countless times the catchy tune of: M'She, M'She M'Shenechnas Adar, Marbim, Marbim, Marbim B'Simchah. That said, only several years ago was it brought to my attention that the person who brought this niggun down to us was not The Amshinover or another such Chassidic Master?
Who was the bal m'nagen, the composer of this song, that is sang in all the yeshivas, from Merkaz HaRav to The Mirrer…?
The answer may surprise you!
It is none other then a musician known to the world as, "Lead Belly." Enjoy watching him in action below!