Ramat Eshkol Strollers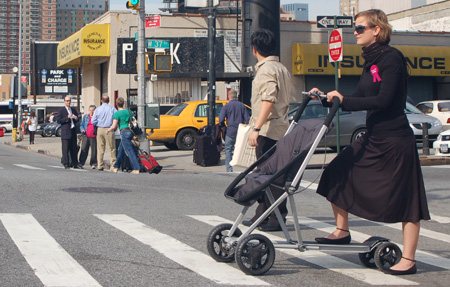 In my neighborhood of Ramat Eshkol and all across Jerusalem for that matter, strollers are like cars. For instance, if you want to go to the grocery store and bring some bags back what is the preferred method of transportation? Well it seems that the most cost effective and efficient method of shlepping your items home is to take your stroller. Plus, if you take your double stroller and only have one child with you, a person then has room to stash more bags in the second seat.
Indeed, being that this is a very transitive community filled with people who will in a short term return to North America, a lot of the strollers used by young couples here are imported/brought with them from America. From Bugaboo's to Phil and Ted's you name the brand, style, and make, and I'm certain that I have seen the model you are referring to in the past couple of days. What's more, despite the fact that these strollers that roll the streets can cost upwards of a thousand dollars (yes you read correctly!), people adorn them with seat accessories, hoods for additional shade for the passenger and so on and so forth all in an effort to personalize the look of their  car stroller!
That said, I have yet to see the stroller designed by Valentin Vodev. The Roller Buggy is a multi-functional baby stroller that will really help a father drop off his kids of at a babysitter or a local Gan and still get to Kollel on time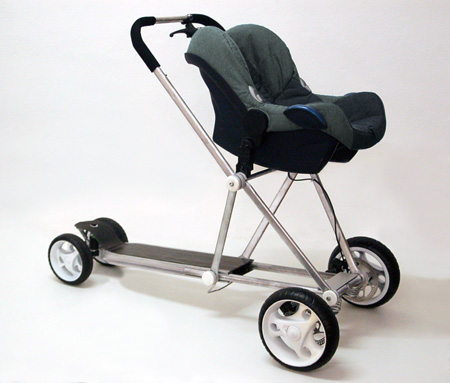 What's so unique about this stroller?
It transforms into a scooter with a simple pull of the lower body and even has a specially-made hydraulic brake system with two disk brakes that enable speed reduction at any time thus still looking out for the child's safety. There is also a safety belt on the child's seat.
I encourage you to check out the video below and if you are in the market to splurge on a stroller, be the first one in Ramat Eshkol to have this one
Comments